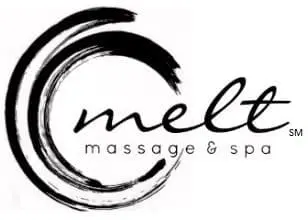 Melt Massage & Facial Spa provides therapeutic massage, advanced skincare, body wraps and more in a caring and relaxing environment. We will always attend to your wellness needs in a warm and professional manner. We proudly serve the Los Alamitos, Long Beach, Cypress, Seal Beach, Lakewood and surrounding communities.
Our personalized spa services will provide you with a remarkable spa experience that refreshes the body, mind and soul.
Our single priority is to personalize your visit to meet your specific needs and exceed your expectations. You will leave with your skin glowing, your body revitalized and your mind clear.
REVIEWS
Gan K.   Huntington Beach, CA    ♥ ♥ ♥ ♥ ♥
Great massage! Just the right amount of pressure. Considerate and friendly therapist. Will definitely be going back.   
Danni A.    Cerritos, CA    ♥ ♥ ♥ ♥ ♥
Wow! I had my first massage with Sijai yesterday and I can already feel a huge difference in my body.
She's extremely knowledgeable about her craft and is very serious about helping you heal your body. I came in with concerns of my upper back area having knots and tension. It was insane feeling the difference in each section of my back after she worked on it.
I can already feel myself wanting to sit straighter while also feeling relaxed? It's an interesting feeling. Its the next day and I although I do feel a tiny bit of soreness - the initial tension and stress I went in for is completely gone.
I also have more mobility in my rotator cuffs (which I had no idea was even an issue for me to begin with until Sijai worked that area as well). Now I feel less tight and have a wider range of motion.
She asks you ton of questions about your daily lifestyle to understand your body and how to proceed with her treatment. I love that she's thorough with her clients making sure she works on exactly what you need while also being intuitive and helping you with things you didn't even know were limiting to begin with. She also got me an appointment the same day I called which was really nice and accommodating.
Overall my experience was wonderful! I've already booked my next appointment and I can't wait to see her again.  Highly recommend.
Amy L.   Long Beach, CA
I found Melt on Yelp and had my first massage with CJ. She's at first pretty serious in asking about all your problem areas. She means business!
I was pleasantly surprised to find out quickly she is a wonderful healer. She focused on my tight upper back, traps and got all the knots out, opened up my shoulders, even did some magic on my back so I could take deeper breaths. I walked out with better posture and still feel loose.
She asks that you wear a mask when in the facility and when laying face up, but after hearing she works with a lot of regular clients with compromised immune systems, it's easy to respect that request.
Already booked my next one!
Ingie R.   Seal Beach, CA    ♥ ♥ ♥ ♥ ♥
I'm really surprised that this place doesn't have more reviews. or isn't booked until next month. My broken body requires a massage on a monthly basis or sooner. Because of some changes in the past year, I haven't been able to get massages on a regular basis. I was having a crazy week, and really needed a good massage.
I started looking for something close by, where they don't walk on me. Maybe some people like,  that, but I do not. I also do not like to be buttered like a turkey. I was hoping this place was at least a little decent. I walked in and was greeted right away.
The place is a little hidden, and it might be the reason I had not noticed it before. The room was very clean and also very calming.
The minute  Elizabeth started to work on my back, I regretted not booking a longer session. That had to have been the best massage I've had in a long time. Not only is my body feeling better, I'm feeling much more relaxed. I will be counting down the days to my next massage.
Danny H.   Hollywood, Los Angeles, CA  ♥ ♥ ♥ ♥ ♥
I was in a lot of pain with a stiff neck and sore shoulder following my first mosh pit in at least 10 years; unfortunately, I'm not great at getting out to have massages due to a combination of "I can push through it," and not particularly liking people touch me.
Elizabeth did a wonderful job of helping my body move toward a healing place. She put attention toward the areas of concern that were causing discomfort while creating a calm and relaxing environment that allowed me to feel comfortable while having my body worked on.
Following the massage I could feel how much more relaxed my neck and shoulders were, allowing me to turn my head again without pain or discomfort. Would definitely recommend and will certainly return!
Emily L.   Cerritos, CA  ♥ ♥ ♥ ♥ ♥
Sijai is the best massage therapist I've ever had!
She is extremely intuitive and knows exactly what you need. Her touch is consistent, her technique is precise, and her customer service is impeccable. I go to her for tight back, neck, and shoulders.
I leave every session with her in a state of spa bliss, improved breathing, and more flexibility. For anyone who needs relief from body aches & tight muscles,
I highly recommend Sijai
Tiffany L.   Long Beach, CA   ♥ ♥ ♥ ♥ ♥
 Words cannot express how healing my massage from Elizabeth was.
I am so grateful.
I want to go back and buy a gift certificate for everyone I love. It is a blessing to see someone doing what they were created to do...or at least one of the things she was created to do.
Thank you so so much.
Chanel T.     Rancho Cucamonga, CA  ♥ ♥ ♥ ♥ ♥
Omg when I tell you all I had the best massage ever!!!
As soon as we entered we were greeted by our names. As we entered the spa I felt so comfortable.
Elizabeth girl your hands are amazing!!! She took every knot and kinks out of my body. I suffer from sciatica nerve and she definitely released some pressure off of my nerve.
I definitely recommend this spa to whomever is reading the reviews and pls as for Elizabeth she is Awesome...
Corvette J.   Artesia, CA  ♥ ♥ ♥ ♥ ♥
Definitely a 5 start experience!!! Unquestionably THE BEST MASSAGE I've ever had.
From the time I arrived to the time we left. The staff is very kind and professional the customer service is excellent.
I received my massage from CJ she is incredibly knowledgeable and skillful. She was able to relive the tension in my areas of concern as well as areas I didn't realize I needed work on but could certainly feel the improvement once she was done.
The place is extremely clean, atmosphere is calm and soothing. I am definitely going back.
Heather B.   Mount Scott-Arleta    Portland, OR   ♥ ♥ ♥ ♥ ♥ 
I was in town for a few days and I originally searched here on Yelp. Sometimes you get lucky and really find a gem. This is said gem.
I was a little flustered when I arrived and there were a few minor bumps with some scheduling but after a few minutes it was all gravy, and I started to settle in to the amazingly cozy ambiance that was set up.
It was very welcoming and the massage table was very warm. I felt very safe and comfortable. And it is true what other reviewers have said, from my one massage so far (I'll be back when I'm in town for sure )
Sijai has a vast knowledge of techniques and disciplines. She knows her stuff and has a very well rounded holistic view of things. It's been hard to find that anywhere.
I can already breath much better, and have more motion in my shoulder.
From what I remember she also has aromatherapy options and other nice lotions. She is very popular and books up quick, so make sure you book out a month or two in advance.
Thanks Sijai for everything.
Amy G.  CA, CA  ♥ ♥ ♥ ♥ ♥

I have been going to Melt for weekly massages for over 6 months to help treat anxiety and stress.
I can not believe how much it has helped. The owner Sinji is amazing. She is so knowable and has worked out so many of the tight and painful issues in my neck shoulders and back. She is wonderful. The space is also nice & staff is kind.
I highly recommend Melt
Trudy G.   Buena Park, CA   ♥ ♥ ♥ ♥ ♥ 
Sijai was amazing!!!  
It has been over a year since I had a massage. My upper back carries all my stress. Working very long hours since we'll before the pandemic started I've suffered from headaches just about every day non-stop.
Sajai has hands of angel with a bit of sass. She was able to reduce the pain of my headache and improve my range of motion in my neck.
I am definitely and have actually set another session and will continue.
Marvin K.  Cerritos, CA      ♥ ♥ ♥ ♥ ♥
When it comes to getting a real massage, look no further.
You'll get here your actual money's worth.  Cj has the experience and education in pain management, that helped a weary soul like me, to relax the time away.  
You're in good reliable hands if you procure this establishment.
Dana D.  Cypress, CA   ♥ ♥ ♥ ♥ ♥
I've been coming here for years. I thought it was time for a review. I Love this place!
The owner is the massage therapist and the place has grown at a pace thats just right.
She has many different Ways to massage. Its hard for me to explain. I get massages twice a month for chronic muscular problems. I leave feeling like jello, lol.
It keeps my pain under control. They are accommodating with appointments in advance so I always have some on my calendar. Book your appointment soon!
K J.  CA, CA   ♥ ♥ ♥ ♥ ♥
It's been while since my last visit to Melt, and that was only due to temp move for work,
I'm back.  Sijai is a true THERAPIST, and I'm always in awe with her work and her knowledge of her craft. I suffer chronic pain due to an accident years ago.  
Sijai has always be consistent in relieving the pain.  I started out once a week but quickly noticed that I didn't have pain for several weeks, then no pain at all because I scheduled routine appointments every month.  
I absolutely love what she has done with the spa.  The expansion is warm, tranquil, and I felt the start of my zen as soon as I entered. - 
I got back on the membership program and scheduled future appointments with Sijai.  If you are looking for real massage therapy, see Sijai
Annon.   Los Alamitos, CA    ♥ ♥ ♥ ♥ ♥
Beyond my expectations!! My therapist, Sijai, was amazing!
Her hands are intuitive, therapeutic and healing hands. I had injuries due to an accident 15 years ago, which left me with chronic migraine pain and the inability to fully turn my head.
She relieved my headache and improved my neck and shoulders allowing me to move so much more freely. I haven't been able to move for years, and in just one session I can see why she is highly regarded.
I have tried other therapies including chiropractic, acupuncture, and physical therapy, but never experienced so much relief in one session. I know that it will require consistency so I have already scheduled my next session and will join the membership program.
Stacy M.  Bellflower, CA     ♥ ♥ ♥ ♥ ♥
The moment CJ touched me I know I'd be a returning customer. Her energy, knowledge, and all around presence was therapeutic. She knew things about my body that I never told her. I know it's her profession to know, but I have never had a massage therapist be so knowledgeable and give me practical tips and suggestions to avoid over-stressing my body.
CJ worked my sore, tense muscles good. I mean good Good. She asked often about the pressure, tenderness, and discomfort. She gave me information about her technique, and helped me to improve my breathing to work with her and not against the massage.
To me, the mark of a thorough, effective massage is the feeling afterward. I was "spa wasted" as CJ put it. I paced myself because I was definitely light-headed and tons more relaxed.
If there is any doubt whether you should book an appointment I hope this review encourages you to go ahead and get blessed by CJ!
Ky N.       Huntington Beach, CA      ♥ ♥ ♥ ♥ ♥ 
I am now a member of Melt Massage! Sijah is super accommodating to my schedule. I came in last week and got lucky enough to be given a 4 hands massage since she was training. It was AMAZING!
I swear she works on muscles that needs attention and she just KNOWS by touch. I'm so grateful for her!
Joel W.  Cyprss, CA    ♥ ♥ ♥ ♥ ♥
Simply fantastic! I have chronic back issues and I have finally found someone who truly helps!
Priscilla G.    Long Beach, CA    ♥ ♥ ♥ ♥ ♥
I really didn't want to post a review for Sijai because I know her business will explode and I didn't want her to forget about me!
I've been getting massages (deep tissue, sports, prenatal, post natal) over the last 10 years. And I have never found anyone as educational and beneficial than Sijai. She is amazing and the body work she performs DOES WORK. I've also done physical therapy on minor injuries and those sessions did nothing. However, with one visit from Sijai, I felt much better. It'll take time for long-term injuries to dissipate but she at least is making progress unlike the other professionals I have seen and paid lots of money for.
Sijai is trained in many different massage techniques and if you have specific sports injuries and want them fixed, she's the one for you.
Jennifer M.   Los Alamitos, CA     ♥ ♥ ♥ ♥ ♥
So glad that I was able to find this place. Has done wonders for me!
Ky N.    Huntington Beach, CA    ♥ ♥ ♥ ♥ ♥
Omg. Where do I start?
I am a person who is big on self-care and am super consistent with my routine maintenance. Before COVID, I would get massages at least twice a month, sometimes even once a week. Since then, I wasn't really comfortable with massages because I know some people don't really take extreme precautions.
So I opted to seeing a chiropractor every week. I get adjusted weekly but that wasn't quite satisfying.
When 2021 started, I changed my entire diet and drink almost a gallon of water daily. And I was on the search of a new masseuse that I could stick to...and then I found SIJAI! When I first scheduled the appointment, I knew she was taking extra precautions because of all of the questions she asked so I felt at ease.
She was able to book me in the same week. Upon arrival, she had me fill out paperwork and collected payment. When we got to the room, she disinfected in front of me and asked me about my concerns. She made me feel extremely comfortable!
Moving on...I HAVE NEVER FELT SO IN TUNE WITH MY MASSAGE. Sijai helped me work on my breathing technique and was so attentive to my problem areas. Her hands are MAGIC and I can see her knowledge with the anatomy of the body.
She offers aromatherapy which is nice. Sijai periodically checked to see if the pressure was okay. She warms up the bed temperature to your liking. 
At the end, I almost fell asleep.  I am actually considering her membership but have my next appointment already scheduled. Please do yourself a favor, come see Sijai. She's honestly amazing.
Hannah W.    Cypress, CA   ♥ ♥ ♥ ♥ ♥
So thankful I've found Sijai!  
I thought I've had massages before, but it turns out I haven't. Lol this was a real massage.
Sijai is SO attentive and knowledgeable in her work. She knows exactly what you need even if you don't. I feel instantly better after that massage. Literally never ever going to anyone else for a massage.
Thank you so much Sinjai!
Paulina S.   Seal Beach, CA   ♥ ♥ ♥ ♥ ♥
 Sijai was highly referred and could see why. 
The environment, calming as you stepped through the door.  The sound of waterfalls, calming aroma, low lighting had my stress slowly eased away from the outside chaos. 
My occupation is a Flight Attendant and didn't take into account the amount of repetitive movement for years.  Sijai did not only listen about the problematic areas but was able to see it visually with just a few head turns. 
She is truly gifted in healing people from the inside out.  When my session was complete the amount of blood flow and circulation had me feeling euphoric.  Sijai has great passion in her craft.  Highly recommend her services to family and friends.
Asmita J.    Lakewood, CA    ♥ ♥ ♥ ♥ ♥
QUALITY WORK done here!
There are good massages, and then there are AMAZING, effective, and therapeutic ones. Sijai showcases a true understanding of the body, how the body functions, and how/what movements play a factor in bodily issues.
Very communicative, easy to talk to, and makes me feel very comfortable. The whole spa space itself is very clean and always smells so good with aromatherapy.
Danielle H.   Los Alamitos, CA    ♥ ♥ ♥ ♥ ♥
Sija is amazing! 
I suffered from constant neck and shoulder pain, which consistently affected my sleep.  Within a couple of visits, she has alleviated my pain completely. 
She has a great understanding of the muscles and provides a relaxing environment.  My new favorite place!
Vanessa M.    Los Alamitos, CA  ♥ ♥ ♥ ♥ ♥
I was in need of a massage after too much time at a computer.  My shoulders felt like they had  rocks in them. 
I found Sijai on Yelp.  She was able to accommodate me later that evening.  She gave a quality massage and was very attentive and would check in on the pressure to make sure I was comfortable. 
I highly recommend!
Puram C.     Los Alamitos, CA    ♥ ♥ ♥ ♥ ♥
Sijai is obviously very knowledgeable and well trained in what she does. 
Her hands and fingers can feel the problem areas and get to "righting" them for immediate relief.  Very professional approach.
Susan D.    Long Beach, CA    ♥ ♥ ♥ ♥ ♥
Awesome service!! very relaxing
This the best place if you really want to relax , reflect and to think clearly. Staffs are very accommodating. Don't go anywhere . This is the place, thankful it near to our home. GReat service. Very affordable.
Sandy K.    Lakewood, CA    ♥ ♥ ♥ ♥ ♥
I had shoulder tendinitis, went to physical therapy for 6 months but stopped even when I still couldn't place my hand behind my back. Then I had recurring headaches everyday  and major stress with anxiety.
I found Sijai and she helped tackle all my points to make me better.
I'm now free from daily headaches and I can  actually reach behind my back now.  She really does care and puts all her effort to make sure the massage fits to what your body needs.  
I  see her every month and so blessed to find her.
Jazmin B.   Cerritos, CA    ♥ ♥ ♥ ♥ ♥
Sijai was definitely what I was looking for!
I have pain in my neck and shoulder area from being on the computer all day long at work. She was able to really work on my problem areas without causing me discomfort.
I left feeling very relaxed and a lot better! She is someone I would highly recommend to anyone.
Sijai knows exactly what she's doing so glad I found her.
Franny L.     Anaheim, CA    ♥ ♥ ♥ ♥ ♥
You have finally found the therapist for your neck, shoulder and upper back  pain. Started out with the hour massage but should have used the 90 min instead. 
If you have been looking for a therapist that deals with pain patients, Sijai is the one for you. The only drawback I see is, if you are unable to walk up a single flight of stairs. Get there and tell her FR sent you, she is a gem!
Maddalena D.  Long Beach, CA    ♥ ♥ ♥ ♥ ♥
Sijai was amazing and new her stuff. Made me feel comfortable and really got me to relax.
Linda M.    Cypress, CA    ♥ ♥ ♥ ♥ ♥
I have been seeing Sijai for 6 years. From the moment you arrive at Melt Massage you begin to feel better. She has created a soothing atmosphere in a beautifully decorated and ultra clean spa.  Sijai asks just the right questions to be able to relieve any ache or pain you have. She is professional, personable and extremely knowledgeable and has a very soothing way of explaining what she is doing. Once you have a massage by Sijai you won't want to go anywhere else.  It will be the best thing you've ever done for your body!!
Jackie T.    Cypress, CA    ♥ ♥ ♥ ♥ ♥    
Look no further if you want an incredibly relaxing and therapeutic massage - this far exceeded my expectations and I already booked my return visit. The facility is very clean, tastefully decorated, with soothing music and a nice selection of aromatherapy choices to enhance your total experience. Sijai has a golden touch, especially with specific problem areas like working out a whole bunch of tension knots in my shoulders and lower back. She applies just the right amount of pressure.
Nothing is forced. She is very knowledgeable and communicates well with you so you know what she is doing. You will not regret the time spent in her care!
Yolanda C. P.    Los Alamitos, CA    ♥ ♥ ♥ ♥ ♥
I am so happy to have found Melt Massage & Spa, is great to have such a nice spa in Los Al.  I love coming in for my massage, and I have joined to get my discount as a member.  I look forward to many more opportunities to enjoy the great service I've received at this Spa.
T L.    Kodiak, AK    ♥ ♥ ♥ ♥ ♥
Sijia used to be my "go to" when she worked at Massage Envy but then one day, she disappeared.  I was so very happy to find her again. 
She provides a great, tailored service focusing on problem areas.
Joel W.   Cypress, CA       ♥ ♥ ♥ ♥ ♥
Simply fantastic! I have chronic back issues and I have finally found someone who truly helps!
Sandra  C.    Cypress, CA      ♥ ♥ ♥ ♥ ♥
CJ is wonderful, she listens and always highly professional.  Best massage at a reasonable price..
Greta T.     Fresno, CA       ♥ ♥ ♥ ♥ ♥
If you are looking for a personable, pleasurable experience look no further than the Melt Massage & Spa. I am slightly bias as the owner Sijai and I met when she was at Massage Envy. But to her absolute credit she has branched out and opened her own business and I couldn't be more proud and excited! Even though I moved out of Long Beach I'm willing to make the 4 hour drive to see her as she's the only masseuse for me. Her products are fresh and amazing, the atmosphere is calm and soothing. Per usual I don't want to write too much as it makes it harder for me to get an appointment with her. Run, don't walk, to Melt Massage $ Spa. You will not be disappointed!!
Chloe L    Los Angeles, CA    ♥ ♥ ♥ ♥ ♥
Where do I begin?
Sijai has created a secret sanctuary for the spirit and the body.  The vibe, upon entering,  was serene and positive.  I was so impressed with the state-of-the -art amenities available to ensure a blissful experience.  The biofeedback, meditation experience was other worldly and uber relaxing.  Sijai's intuitive fingertips hone in on your most bashful of tender spots, cajoling them into a perfect sense of splendor.  
You won't need medicinal marijuana to get the high her gifted hands can provide!!! TRUTH!
Dana D.    Cypress, CA    ♥ ♥ ♥ ♥ ♥ 
I cant believe what an excellent massage Sijai gave me. I walked in with so much pain and walked out with so little pain. She seems to have magic fingers and hands! I signed up for her monthly program to get a discount. I get regular massages, but hers are the best Ive ever had! Don't go anywhere else! This is THE PLACE!
Lizzy M.    Los Alamitos, CA    ♥ ♥ ♥ ♥ ♥    
The spa is warm and inviting.  My session started with a comprehensive assessment of what my needs were. That made me feel very comfortable that I was going to have a very good massage. Usually my muscles are very tight because I am sitting at a desk all day or driving for hours. When I left at the end of my session, I felt like a new person. I heard of CJ when she worked at Massage Envy but I was never able to get in with her because she was always booked. Now I can see why she so highly recommended.   It can be very difficult to find the right massage therapist, but I am soo glad I've visited Melt Massage and Spa
Ronie V.   Long Beach, CA     ♥ ♥ ♥ ♥ ♥
This place is awesome!  My session was very personalized with expert technique, and the atmosphere was warm and inviting.  This is my go-to place and would recommend this place to everyone I know.  Well worth the visit.
Sundown M.     Long Beach, CA    ♥ ♥ ♥ ♥ ♥
The Spa is super clean and relaxing.  Fantastic massages and personalized service.  I always have issues with my shoulder and neck and now I finally have achieved some relief.  If you want a great massage make an appointment.  I recommend her to everyone I know.
Lulu G.     Long Beach, CA    ♥ ♥ ♥ ♥ ♥
Every time i come it's a great experience.  She really listens to what my body needs and gives massages tailored to what i need and not just a generic routine. Im a dental hygienist so I spend my life working in hard portions with my hands and my body has been so much more comfortable since starting with her.  And the membership has really helped me honor my commitment to taking care of my body on a monthly basis.
Melt is my happy place. Sijai is an unbelievable practitioner who takes into consideration every single aspect of each individual person. A dear family member suggested I come see Sijai (as I live with chronic pain from Fibromyalgia and 5+ back surgeries -- spinal fusions and hardware implants -- for scoliosis), and now, several of my relatives and I see her on a regular basis. Her technique is effective and intentional (I've seen enormous improvement with my overall flexibility; something I haven't experienced in many years), she is so mindful regarding the special needs I require when receiving a massage, and her knowledge of anatomy, body mechanics, and holistic practices shines through in everything she does. The space she has created is soothing and cozy -- visit her frequently enough and it will begin to feel like a home away from home. My time spent with her is time I never ever regret... not only do I walk away standing taller and feeling lighter, her aura and kind spirit has touched my heart so profoundly and has forged a friendship I treasure. Anyone who asks me where to get an amazing, therapeutic massage, I will ALWAYS send them to Sijai... she knows exactly what to do.
Edward M.      Long Beach, CA    ♥ ♥ ♥ ♥ ♥  
The Spa is super clean and relaxing.  Fantastic massages and personaized service.  Acheived relief in neck and shoulder trouble areas.  If you want a great massage make an appointment.  I recommend it to everyone I know.
Steve F.    Los Alamitos, CA    ♥ ♥ ♥ ♥ ♥
I've had many massages over the years and this is by far the best one!  If your are looking for a therapeutic massage this is the place to go. I signed up for the annual membership which is the best deal and look forward to going back each month. My back and neck thank you.  So happy I was able to find someone in the area who does awesome work.
Thanks
Alana G     Los Alamitos, CA    ♥ ♥ ♥ ♥ ♥ 
I'm super excited to have finally found a massage therapist in my area with the kind of expert knowledge my muscles need. I work in the dental field and I'm constantly straining my neck, shoulders, back, arms and hands. Until now I hadn't found anyone who understands how to address my knots properly. After just one session my arms have a whole new life to them
Joseph K.    PLS VRDS EST, CA    ♥ ♥ ♥ ♥ ♥ 
I work long stressful days, and have a long commute.  So body aches and headaches seem to be the norm.  I work in the area, and I've tried a few other massage places nearby.  However, not one has come close to the level of tension and pain release and the gained movement I have experienced after visiting Melt Massage and Spa.
From the moment I stepped inside, I felt I was in good hands, and I was right! My therapist was very knowledgeable, and did a very comprehensive evaluation before the session began to get a thorough understanding of my needs and my goals.  I was given a follow up plan, booked my next appointment, and signed up for the membership plan!  I left feeling great!
Melt Massage & Spa really did exceed my expectations, and has great reviews for a reason!
C.M. L.    Los Angeles, CA    ♥ ♥ ♥ ♥ ♥
I love this place!  I had the best massage of my life here! I suffer from chronic neck and shoulder pain,and many times it's difficult for me to turn my neck without stiffness.  OMG, I walked away feeling so much relief.   I was able to turn my neck without any pain!  They offer a great membership program, so I signed up right away!  So worth it!  I recommend this place to everyone..